Air Conditioning Systems
With over 50 years' experience, we can service and maintain any type of commercial air conditioning system. We cover a huge range of scenarios, from a single comfort cooling unit to a multi-application VRF system, or multi-site-chiller inspection programme.
Keeping your system as good as new
We can help with ensuring your air conditioning and cooling equipment keeps running as it should. Regular maintenance can help save a tremendous amount on energy costs, as well as prolong the life of your equipment.

Maintaining a healthy, safe, working environment is also of prime importance, with legislation currently in place aimed at ensuring compliance.

All our engineers are fully trained, Safe Contractor approved and aware of the requirements of both Health and Safety Regulations and Construction Design Management (CDM 2015).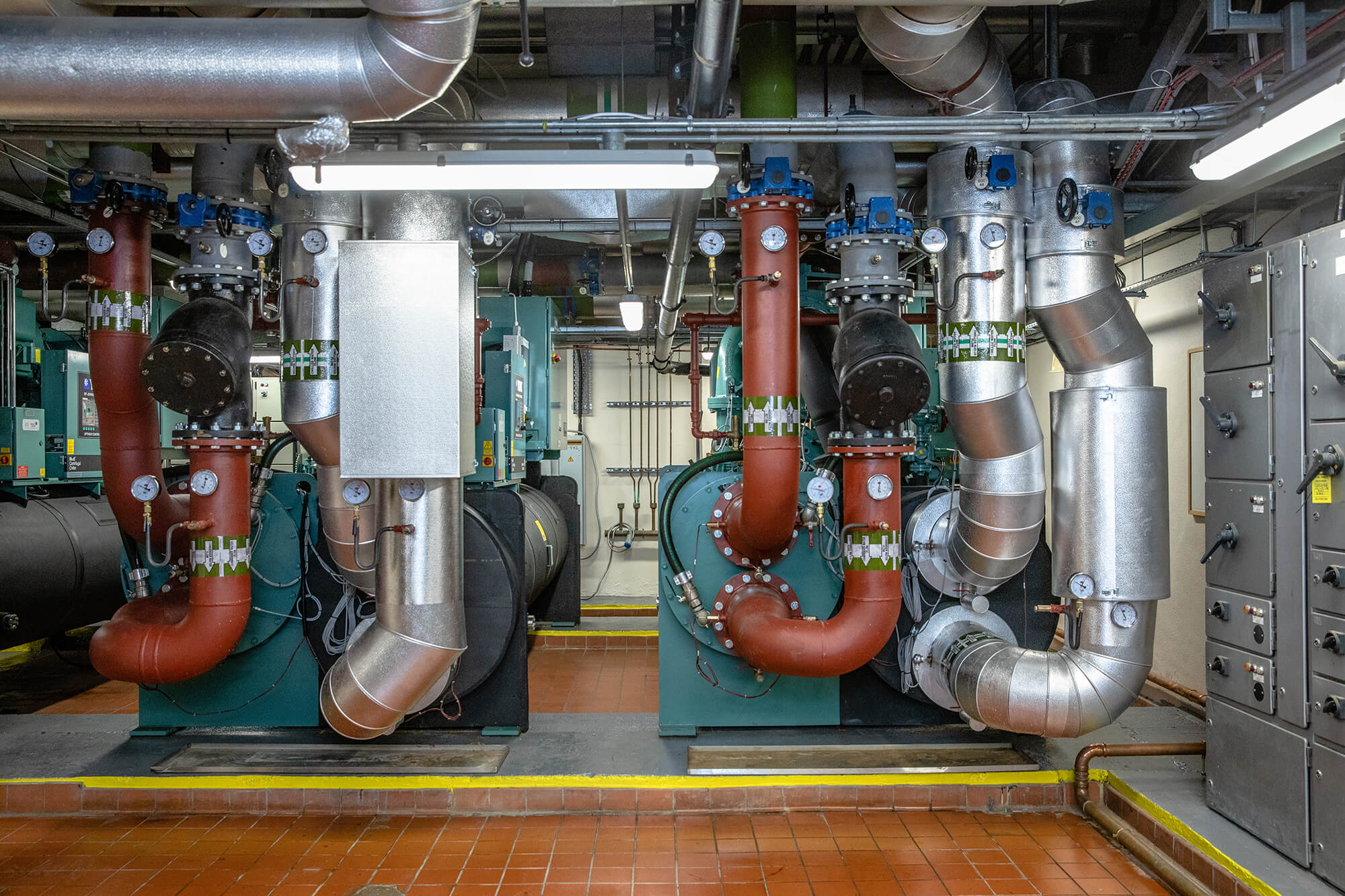 Chillers Installation
This £1.2million project involved replacing existing chillers. It was a major replacement while the building was fully occupied and was completed over 2 phases with the emphasis on maintaining business critical services at all times. The project had a requirement to minimise energy consumption, which we managed successfully, while completely on time and on budget.

View case study